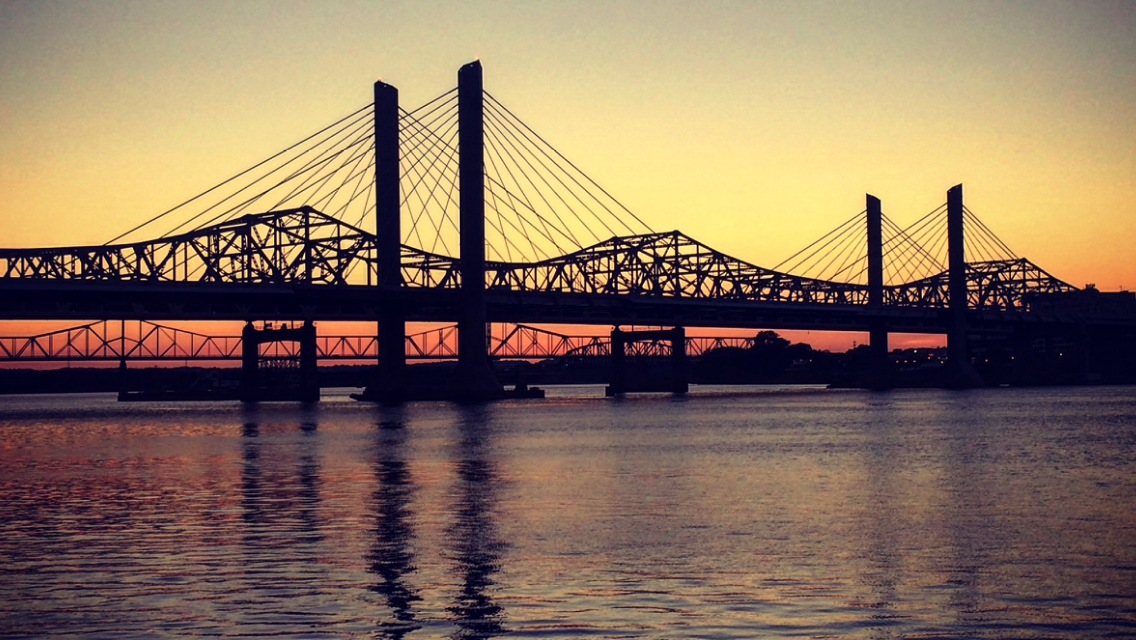 First things first, you must know what you want before you get it.

This may sound obvious but you'd be surprised (or maybe not at all) at how many people don't actually know what they want to get out of life.


Whatever vibrations you are sending out into the universe will come back to you.  If you ask for something specific, the universe will find a way to put you on the path to receiving it.  For those that are impatient, chill out.  This could take 1 day or it could take 10 years.   It really depends on your ability to take massive action towards achieving or receiving what you want.  Which is why you have to be EXTREMELY specific in giving your order to the universe.  Do you want a buy a nice house with plenty of room or do you want a 3,000 sqft Victorian with old world charm, modern amenities, tons of natural light, extra large bedrooms, spa like bathrooms, plenty of storage space, 3 car garage with a manicured landscape and luxurious outdoor living space?  BE SPECIFIC.

"Whatever the mind can conceive and believe, it can achieve."  – Napoleon Hill

Be Specific.  Be Courageous.  Be Gracious.

So once you know what you want, you have to believe that it can be yours.  Why bother picking out your dream house if you don't believe that it can be yours?  Be courageous enough to move forward towards your dream life and you will attain it.

Lastly, be gracious.  You must give to get in this world.  Giving to others not only gives you grace and humility, it also communicates to the universe that its job is to lay more opportunities and fortunes at your feet so that you can positively change the lives of more people.

The following is How To Get What You Want.  The Interview.  In it, I learned many things from my friend Leslie.  The most important of which is to be courageous.  Live your life courageously and see what comes up for you.  See how your life changes, almost immediately.

Make Today AMAZING.
How To Get What You Want.  The Interview.

Adam:​​
Hello Hello this is Adam Walker with Sister City Properties and this is

How To Get What You Want.  The Interview.

With Leslie Hankins, my good friend and esteemed colleague.  

Leslie I will hand it over to you and tell me, first off, tell me a little bit about yourself.

Leslie:​​
Okay, I love this question because it makes me think about what things define me.

I will start with the obvious things like I'm female, I'm thirty six and I'm kind of a counterfeit adult in my life right now and I live with a roommate, I have one dog and one cat and I have to tell you honestly I have never been happier in my life.

I've been through lots of ups and downs and I can tell you I'm probably more uncertain about where the next year will take me and finding the time to enjoy that space is probably been one of the most liberating experiences.  So that's a little bit of about me at the core.

What I do, I'm actually a….(I have to stop and think of what my title is).  I'm an account director for a start up tech company.

So, to unpack that a little bit, that just means that…I…we have an App that we roll out to large organizations that basically allows users (of the App) to communicate with one another.  Because it turns out a lot of these people don't actually see each other face to face throughout the day and they (their employer's) don't give them email because that would be too expensive, so our App allows them to chat, so a lot of communication.  And that's what I do.
Adam:​​
Perfect, perfect…so your background is in tech…and tell me….the most important question of all time…
What are your passions in life?
Leslie:​​​
Ooookay, so wow, starting off with the big guns…my passion in life, it would make sense if I turned around and said technology…that is actually one of the least passionate things in my life…I know…surprising.  I would never have thought that I would have ended up in technology….My…I am very passionate about communicating and connections between people.

I've often had this phrase in my head that is like…building bridges between people and worlds and, I love that moment when I'm talking to someone and they get excited while talking to me about whatever it may be, it could be talking about a great drink that they had or the way that they mowed their lawn this week, it doesn't matter, just finding that moment that really excites them in life brings me a lot of joy.  So I'm very passionate about connection and real connection not just the superficial stuff. I forced myself to be passionate about… health, health and wellness , that is something that I had early in my life, thanks to my, my mother really. She kind of instilled a lot of good habits and then I went astray a little while because I didn't feel like maintaining it and that's something I've really brought back into my life in the the last couple of years.. and… really like we were talking earlier, just being able to do things that I said I would never do. Be, you know, accomplish, I'm not a runner. If you've ever met me, my feet are very small, my legs are very short, so, when I run my dog actually runs faster than I do and they have like legs that are 4 inches long, so being able to complete a half marathon,  was insane in my, in my upbringing. 

Like I just didn't think I could do that. So pushing through the pain and the frustration and the mental mindset that I couldn't do it, was a huge passion of mine and then that's kind of carried over into other things, not just health and wellness but, being a risk taker.

I'm passionate about being a risk taker in lots of different areas. Getting out there, getting out of my comfort zone, getting into cultures I don't understand and probably make a fool out of myself. And…doing this, doing something where, you know it's.. there's no, there's no second takes, and I enjoy that.
Adam:
So… what that sounds like to me is that.. you're really doing.. doing a lot to get the most out of your life and targeted towards what you really want and leading me to my next question… 
Why you think, in this, in this blog title 'How to Get What You Want', why do you think most people on this planet don't have what they really want?
Leslie:
Okay… I would say… a lot of people, and I include myself in this, because it's so easy to get in there. There's so much to be pack into a day and just doing what comes next, that we don't take a moment to sort of like, like were… I'm gonna use a really bad analogy here… but, like we're swimming and the water is just at eye level and we just keep doing what it takes to just kinda stay right above water rather than asking other people to kinda help lift us up so we can take, take the whole landscape into view. 

It's scary asking other people to lift you up. You don't know what you'll see because you know you can pretty much tackle what's right in front of you. And I think it's just easier to do that. I know.. for me, growing up like I always thought… I'll.. I'll have a boyfriend by this stage and I'll get married by this stage and I'll probably have a couple of kids by this stage (None of which happened by the way, so I should just preface that before)

And… I had the idea of all these things and all the timelines that they would happen on and there were some that I had… and when I had them, just having the material things or having the physical things didn't satisfy me because they didn't bring with them the feeling that I thought I would get. 

So, if I kept on living those lives and I'm not sure that other people out there are doing that.. but if I, if I kept on that way, I would constantly want more because I wasn't satisfied with what I had.  Not necessarily a keeping up with the Jones', but keeping up with the Jones in my brain because it kept saying 'well, this doesn't work, so keep doing more' or get that next thing or meet the next landmark.

So, I'm not sure that people even stop to consider, what it is that they really want out of life. You know, they consider what they want right now, what would they rather have right now and not in sixty years from now, what would they have liked to have done with their life.
Adam:
Exactly.. exactly.. and that brings me to my next question..

When most people don't know, must people don't think about that question, that means they don't know what they want out of their lives. That means they're not thinking about that specific question so they're not directing themselves and their life into a lifestyle that they would actually like to be in. 

So… for those that actually are directing themselves, do you think there are certain characteristics maybe personality characteristics that people have who are doing that and who do have what they want?

And I'm not talking necessarily monetarily, but you know, familial or lifestyle wise or possession wise or friendship wise or you know, human connection wise.. just whatever it is, that that may be, are there characteristics of a person like that, that you could expound upon or nail down?
Leslie:
I think, as I, as I interpret that question, I think that just like some people, unlike myself, may have really long legs and be predisposed to run really well, I think there are certain traits and characteristics that could set people up to live a very successful lifestyle.. or one that they, one that they enjoy or meets their needs…now whether or not they do that, you know, that's.. that's the fun sort of caveat of life.. it's like you may be given stacked a full deck but it's still your… 
Adam:
You still gotta do the work…. Right… right
Leslie:
Yeah, it's your gift…you gotta put it in there.. and some people make a whole lot more out of a whole lot less..
Adam:
Yeah.
Leslie:
And, they're motivated to do so… so it really.. I would say, you know, discipline is huge.. I would say if you have that, I don't care if you're born with it, if your parents taught it to you…thank them, write them a letter because that's one I struggle with on a daily basis. 

Perseverance is another one.. to.. I care a lot what other people think … to meet me, you might not think that, but, like my outward social image, stops me from doing things that I think I would enjoy at times.

So, like I'm, like they all might think I'm a failure if I, if I did it twice and didn't do it I should give up….or you know it seems really silly to actually say what my dream is outloud, because someone else might think there's no way in God's Green Earth that she could accomplish that, so I won't say it..

So, giving zero fucks, if that's allowed to say…
Adam:
Absolutely.
Leslie:
I think that's something that I had to, that I have learned, it's a behavior that I gave all fucks, I gave way too many fucks, and didn't do anything.

I lived a very safe and ordinary life that actually led me down a really dark road at times and I'm grateful for those because those were experiences that brought me to this table, sitting here with the very lovely Adam and doing this podcast, so I wouldn't change it for anything.

And.. yeah, if I could have been born with that, that would have been amazing. I think there's a certain amount of that that I could have, you know, bypassed and moved on with my life. So there's a couple I don't know that I can recount them now what I just said, but those are things that I think…

If I were to look at people that I admire and that have done amazing things with their lives, by my standards, that I would wanna emulate, those are the characteristics that they have that I truly value.
Adam:
Sure, absolutely! So, what I'm hearing is that, a lot of, a lot of that is your mindset..
Leslie:
Right, right..
Adam:
It's got to be treated like gold in order to unlock your wanted status or stature… So, for example, what you think, how you think about yourself, how you act, how you practice what you preach and what you…what you're working on.. how you speak, how you carry yourself, these are all things that correspond to your outlook and your really, your results in life, right?
Leslie:
Yeah, I mean that's what.. the brain is like the biggest, what, organ… I don't know, I'm just making that up right now… maybe not for present company.. but, I mean it's..
Adam:
Some might disagree but that's another story…
Leslie:
That's a totally different podcast on a different station all together…
Adam:
Yeah…
Leslie:
But, it's, it can make or break you.. it can, you can take…okay… So  there's a really bad analogy, I love bad analogies that I'm gonna use right now.. Like, 2 people get on a roller coaster and one person's petrified, scared to death and the other person thinks that it's an exhilarating experience, when they get off.. and I mean, I'm sure they done scientific studies that I can't like relate right now… but the one that had the positive outset and the positive mind frame got off and their endorphins were through the roof, they had a great time, they felt rejuvenated and they were ready to attack, like, life and everything else… 

The one that was terrified just reinforced those fears… and I think that's, that's life, that roller coaster is everything about life..
Adam:
You know I love roller coasters…
Leslie:
Me too… I do love them and I haven't been on them in a while, I'm gonna have to go back to King's Island and ride The Beast now that I talk about it..
So it's… I definitely….mindset is huge.. and they don't teach that.. I don't think there's any sort of mindset class in school…
Adam:
No…
Leslie:
I don't… I think I have to go through like 18 years of therapy and depression and you know, all that other sort of stuff to even be taught like what my mind is capable of and how can I use it, how can I use it to benefit me, how can I use my brain to set myself up for success, both now and in the future.
Adam:
That's a huge part, huge part of your ability to be successful in any part of your life.. absolutely..
Leslie:
I agree, 100 percent…
Adam: 
Right…
Leslie:
But we don't really exercise it, I don't feel like, I mean like, I feel like we, you and I, like have realized that and do it but, you know I couldn't just talk to anybody and all that..
Adam:
And that's the interesting part is that, only the people…I feel like only the people that are searching for it and/or are in the know really focus on that… and then a lot of people are just out there willy nilly…just going out there, working, paying bills and living to die basically.
Leslie:
Right…
Adam:
So that's not any kind of life that I wanna live though..
Leslie:
Definitely not, and I mean, you only have so many hours in a day and you've got to divvy that up between like work and your family, and if you have kids, and if you have a spouse or if you have a significant other, and then if you have pets and then taking out the trash and brushing your teeth and how much have you gotta sleep, and so, really….
Adam:
Also…
Leslie:
What do you want with it…
Adam:
Fun…
Leslie:
Fun, well yeah…
Adam:
There's fun in there somewhere…
Leslie:
I have no fun, there's no fun in my life… fun is…it's ALL work….getting it done…
Adam:
Oh, she's joking…
Leslie:
I know…totally… but, that's exactly what it is and I think that takes a back seat 90 percent of the time because no one's talking about it, no one's making that thing important, and I say no one, but I mean, you know, it's not something that we talk about as a culture…
Adam:
And that's part of the reason, why I'm having this blog and doing these interviews is to make that more readily available to, you know, people in the public, whether it be real estate or otherwise I don't really care, I just want to get it out there that this is what I practice, this is what I preach and this is what I recommend in order to live a more fulfilling, grateful, thankful life… rather than just, pay taxes.. and die, right?
I don't wanna just do that…
Leslie:
Well and I mean, and that's really inspiring, cause I know you live that, I know you say it and then I know you do it, I know you've put that as the main thing and you keep it in front of you daily and it shows… like it really does and other people get that and I see what you do, inspire not only myself but those around us… and I think that's the beautiful thing about keeping, keeping the stuff relevant and kind of putting it out there, is that, it's just a seed and you plant that seed wherever you go just by doing what you said you would, you know.. and keeping your commitments and pushing yourself to the highest extreme, so that other people see you as an example which I do and I think that's awesome… so kudos to you for all you do…
Adam:
Thank you for that… but also… directing more towards our theme of and our title 'How to get what you want'…
Leslie:
Yes…
Adam:
How to get what you want out of life..
Leslie:
Yes…
Adam:
Do you think that, like you just referenced, saying, doing what you say you would do is an important part of what you get out of life and the… rewards that you reap?
Leslie:
I think that's huge… I think that is one of the biggest things. I don't care if you are in your car and you look in the rear view mirror and pull it down so that you can, if you're me, put your lipstick on straight and then give your, give your mantra, I don't care if you're in meditation, I don't care if you're saying it to your dog or your spouse or your kids… I think the more that you can own it and say it, get it out of your head and into your body is, I mean, that is, that is a number one a huge, huge thing and something that I need to be reminded to do on a daily basis.. I actually have a Sharpie, a black… it's… not a Sharpie…
Adam:
Dry Erase….
Leslie:
Thank you, thank you… sorry, bad plug there..

But, on my mirror, like if I had a goal weight that I wanted to be at every morning, I got up, I weighed and then I put that up in the mirror and then I had like the goal and I will reach this, so, I shouldn't say that…I didn't actually reach the last one… but I'm so super close and, and it was just saying it, and yes I felt embarrassed when my mom came over and had to use the restroom and I forgot it was on there, and she was like, what are all those numbers on your mirror?… But I had to own it then and it made it real and it was so funny because then later on that day, she was like , here are these great recipe's for low calorie stuff, it was like all of a sudden, the people that wanted to participate in my goal… that I never would have shared it with or didn't even think to share it with, wanted part of it and wanted to help me along… and that was super helpful, so yes, say it to yourself so that you believe it, say it to everybody else so that they hold you to it… accountability is huge…
Adam:
And when you begin to track anything, whether it's weight or… any type of anything that has to do with numbers, whether it's business or pleasure or life or whatever it is… when you begin to track that, you begin to focus on it more and that… that… is in the forefront of your mind because of that, so… when you track it, it's, it's there right in front of you, you begin to see…okay… well, here's where I need to correct course from this day forward, so each day it's like, okay, it's in front of you, how can I work it so that it's in my benefit, so tracking anything produces results of some kind.  
Leslie:
Oh yeah, I mean, and this actually, I'm gonna, kinda do a minor work relation here because I use the scale analogy when I'm talking to people because internal communication is really what I work in and people don't track internal communication… you just send emails all day, talking and telling other people what to do or telling them what you didn't like about something else and no one measures that… and they measure everything external, they'll measure how many marketing hits people had on the blog or on the website or you know, how many people like the slogan that you did,  like, we have all these measurements to measure externally.. but yet, every company I go to says the most important thing they have are their employees… and they have no measurement to how they're communicating with their employees and that blows my mind… and so I'm like, well, what's your baseline?… what, how do they feel, what have you measured, have you ever, what do you… how do you know if you're doing better or not?  and they're like, we're just scared to find out… And I can't…
Adam:
Aaahhh…
Leslie:
I mean, I know, that's exactly the face that I kind of make… because it's like that morning after what, thanksgiving, when I had, like a slice of every pie, like… and I'm like, I'm looking at that scale and I'm like, I don't even wanna get on it to know where I stand… so how can I correct, how can I, how can I make a difference in my life if I'm just guessing at things.. and yes, I mean, there is a little initial fear there, but having those numbers, having that knowledge is nothing but… it's just, it's a tool.. it's just a tool and you can use it to make your life better, and so that, by knowing where you stand today, and maybe today is that you can't run more than 30 seconds… trust me, I've been there… but then, you know, next week, it's 40 and the next week, it's 50 seconds and then you know, if you keep at it, then at one point you're doing marathons… and it sounds ridiculous but it's true… it's just you have to keep putting in the effort, know where you stand so you can build your plan…
Adam:
I couldn't agree more, there was one point where I couldn't even lift a barbell… so you've gotta, you've always got to start somewhere…
Leslie:
It is…
Adam:
And, changing gears a little bit…..books for me have been super important in my life, in my journey… and I know for you as well, so… what…I would say, top 4 or 5 books you would recommend for somebody that was interested in finding out how to better themselves as well as getting what they want out of life, or getting more out of life?
Leslie:
Oh my gosh… 
Adam:
I know…loaded question…
Leslie:
Only 4… that is, that is so loaded…I get a lot out of like, I mean, I could literally live in the self-help book section, which now is on Amazon, it's not in a bookstore because those don't exist anymore apparently… I, for me personally, I came, this is a little TMI here, but I came from a very co-dependent upbringing where you know every pot has a lid and I look for that in relationships and not even just like romantically, but man…even with my bosses and the people that I work with… so, CODEPENDENT NO MORE was a huge one for me… maybe not necessarily for all listeners out there, but I think there are really great take always, just to how to build your own boundaries and be able to say, that's where you end and I begin, like you may have your deadline at this point but because you came in 5 minutes ago does not necessarily make it my deadline and I was, I was definitely that person that consumed everyone's deadline and everyone's stress…
Adam:
Right…
So that one was huge for me…shout out here to the GTD people… GETTING THINGS DONE, I mean, I know were going old school here, but that one changed my life.. that's really where I started to realize that time was something I could make for me, or like make work for me… And there's tons of spin offs and I know everyone has kind of used that in daily planners. I was the nerd in like 7th grade that carried around a daily planner and everyone made fun of me… but it was, I'm just a really forgetful person I think is where it stemmed from, so I wasn't trying to be like posh or anything back in the 80's, I was just trying to remember what my homework assignments were… And then I got away from it….


Adam:
I was trying to forget…
Leslie:
No, I was too nerdy to let that go… but it is, it is proved to hugely successful and I mean, there isn't a day that you can't find me where I'm not trying to download a new, like List App or a Scheduling App or anything of that sorts, so if you, if you have read….


Adam:
Or Meditation App that you… you sent me a couple of days ago, yes, I concur…
Leslie:
Yes… So that one was really big, I would say… SHAMBHALA,  'The Path of The Warrior', was another really huge one because that one, sort of on the quote that has been misquoted on who was quoted from, but the, you know… "Who are you to make small your role in this world?", and that's really bad paraphrasing… but realizing that the role I had to play in this life was going to affect others and I needed to really up my game and be a 'warrior' as they use the term 'warrior'… so, amazing reading, check it out, it's very very… it's what I call a chewy book, like I had to definitely read passages 3 or 4 times to let it digest…
Adam:
Yes, yes…
Leslie: 
And sink in… and it changed the way I look at my role in my life and my role in my short time on this planet…. So that one… Am I up to 3 right now?… I don't, I don't know that I can pull… the…
Adam:
By the way, I'm reading SHAMBHALA again…
Leslie:
I just started that again, yeah…
Leslie:
Oh that's awesome…
It's so great…
Leslie:
One that's on my to do list that I know you've started is the STEVE JOBS one
Adam:
Ah, yes, yes….
Leslie:
So, as my former fruit stand people would I'm sure probably approve of that… and you gotta be a little crazy to, you know, make waves in this world… and… the… oh, now the title's gonna leave me, you can help me with this, it's like, the five… it's not elements… THE SECRET… no, it's not THE SECRET, THE SECRET'S pretty good too..
Adam:
Yeah… as well as THE POWER…
No, it was… ahhh… nahhh, it's…I'm drawing a blank… I will come back to this one…
Adam:
No… that's The Lion King…NAAAAHHHHH…
Leslie:
Yeah… we're not there yet.. so The Lion King's pretty good too, if you want a really good motivational movie on how to step up and be king then go for it..
Adam:
There you go see.. I knew that would come into play.
I would strongly, strongly suggest that… it's very motivational..And, I mean, you can get motivational things out of anything in the world, in your day… I… Two things that I love are… Breathing, and I know that sounds really dumb…
Adam: 
I love that too!!!
We both love to breathe… what a coincidence…
We have so much in common…

But, noticing your breath, noticing what you do… Oh, THE POWER OF NOW,  how could I forget Eckhart Tolle, if that's how you pronounce that… that's an amazing, amazing book… and bringing your awareness into the now, so to unpack that like, really being mindful of doing something that you hate… and I don't like shaving my legs, for all the girls out there it's almost winter so I don't have to do it anymore, and I'm very excited about that…

So, but.. but I remember the first time, I was like.. well, I'm gonna try this stuff that Eckhart Tolle talks about and just while I was shaving, just being like, here is the razor, I'm going to shave my legs right now and this is the gel that I'm using and this is what it feels like on my hand, and this is what it feels like… and it was, I'm not gonna say it's trans-formative cause it wasn't… it was, it was a lot less sucky than it usually was and… it let me know, what the power of my brain can do just by bringing it into moment.. and not worrying about tomorrow, not worrying about yesterday and just being like, nope, what I am right now, is I'm a person who is shaving her legs and… and I get away from that habit far too often and bringing that back, I think is… if you can learn to breathe, mindfully and be mindful in the moment… you know, that could take the place of you know, thousands of seminars and books, even though I will never stop going to seminars and books.. those were probably the two biggest things that I could impart to people…
Adam:
So we can make, we make things mean what we want them to mean, so… 

Whenever we're doing something mundane or boring, or you know, not necessarily the funnest thing in our life… we can… we have the choice and the ability to make it fun…maybe by singing to ourselves or making it a little game  or…
Leslie:
Exactly… oh my gosh, definitely… yes
Adam:
Or, thinking about the results from whatever it is that we're doing and why we're doing what we're doing and that has a huge effect on the idea behind the results of getting what we want..
Leslie:
Yeah…
Adam:
You know… 
Leslie:
Oh my gosh, I mean… and I quote a lot from NPR…
And just the other day, not to take this down a notch here but… 

They were, they were talking about… it's not girls scouts because obviously they didn't have girls scouts there… but it was a similar, it was a similar troop and it was, how even through the holocaust, the troop leaders kept that going and got in more kids to participate and they had the songs that they were singing… 

And they were songs that when you and I would hear the lyrics, we were like.. how are people singing this.. but that was the thing they made a game out of, you know… who could stoke the biggest fire, who could collect the most firewood, who could, you know… and I mean, things that were necessities to life, but because they were kids, they believed the, the troop leaders and what the troop leaders were creating for them was a world where they could still have fun… in a world where they were parameters, but they could succeed and they could move ahead instead of being all you know, everything… Realizing the detriment and the, you know, the ugliness that was surrounding them. They had their own little oasis and the amazing thing about it was that, it had a trickle up of effect, it affected then the older and then the parents and everybody else and that whole environment… You know, when they even interviewed the kids that are now 80 or 90, like they remember that as a very… as a warm memory in their mind just because of what those troop leaders created for them… So yeah, the power of what you do with it, whether you sing a song or make it fun, it doesn't matter, you know, where you are in your stage of life…

It's all, it's all mental…
Adam:
So, let me ask you this…

What if, you do all of these things that we've been talking about and you know, your thoughts, your stages of life or support system, maybe even affirmations on a daily basis, the books you read, what you surround yourself with, what if you do all these things, you say all these things and you still fail at what you're looking to accomplish… you still, you're still not there… what happens then?
Leslie:
Oh my gosh, you just found a way that didn't work… you try something else, I mean, you just keep going… it's not, there is no giving up, there is just another way that, that you successfully found a way to not make what you wanted to have happen, happen… It's not, I mean, and that's not a mindset I've had for very long… I definitely was the throw in the towel after maybe, not even one full attempt, maybe like a half an attempt… but it's, it's just, it's PERSEVERANCE… it's getting through there, I mean, I, if anytime I gotta go take a test, I've got to watch RUDY right before hand because it just pumps me up… it's like, you know, you just keep, give it all you got, and you…
Adam:
What helps you keep going in that instance?

Because I understand that, I practice that and it's hard…
Leslie:
Yeah… 
Adam:
You know…
Leslie:
Yeah…
Adam:
What helps you through that?

What helps you keep that persistence?
Leslie:
I, I wish I had a silver bullet for you… I really do… 

I wish I could say, you know, repeat these words 4 times in the mirror, click your heels and you'll be back home… and for me, I haven't found that… It's been, when it, when it really sucks, it's been my friends… it's been the people, you know, cheering for me or calling me out on being a wimp or not trying hard enough because, most of the times, when I didn't make it, I really wasn't giving it all I had… I mean, let's be honest… rarely, have I been balls to the wall on something and not made it happen… and that's not because I'm great, that's just because, I mean, it's just true for anybody, like if you give it, everything you got…
Adam:
Absolutely… absolutely true for me…
Leslie:
Yeah, yeah, yeah…

So… so, it's when those failures have happened, it's having someone across from me, that's, that I'm comfortable with and they're comfortable with me, with saying… you know, you said you were doing X,Y, and Z, but here's what I saw or this was my experience of it, and trusting them and then knowing that they got my back…

And then, going back to the drawing board, re-planning and doing it again or…
Adam:
So… in the instance where someone doesn't have that support system and/or even one person they can rely on to go to, to say… hey look, I'm having trouble with this, what should I do?
Leslie:
Right…
Adam:
They should obviously seek out somebody like that, right??
Leslie:
Oh, yeah… that's the heart… okay… 

So, when I very first had a, I don't even know how to….my life was going to hell in a hand basket…
I was in a, like a… an abusive kind of relationship…

I'd lost my job, I'd wrecked my car, I was loosing my house, like everything was going down and… I called somebody and I remember what she said… she was like, thank you for calling me… I know that the phone is the heaviest thing for you to pick up right now… 

And, I cannot tell you… oh my God, those words, just like, cut right through me because it was so true, the phone was the heaviest thing for me to pick up, to reach out… because I was embarrassed, I felt like an idiot, I was, you know like, I'd failed… and that wasn't true, but that's just because I hadn't shared that with anybody, that I was in my own head… 
Right…
Leslie:
I mean, the brain is a crazy thing and if you leave it alone to function on its own accord, it can do some…it can get you down a scary alley at some points… So you know, when I started sharing with her what I'd gone through, she was like… oh, are you kidding, yeah, that's happened to me too… or she's, you know, and it was so relieving to hear that on the opposite side of the phone… So, there are people, I mean, just let me encourage you… I got lucky, I had people that I knew that were physically in front of me, that said… hey, here's a group, here's someone else that I know that's trying, connect with them… 

If you are out there, know that groups like these exist… we have amazing resources at our disposal, you know, the interwebs, it's fantastic… If you can tear away yourself from twitter and do a google search, you know, find people that are interested in the, in the area that you are interested in, get yourself into groups of like-minded people… and really just keep talking about it to other people because, you know, it may not be the first person you talk to or the third or the 30th but, the human need is.. it goes across, you know, race and age and all of that stuff and you'll find someone who connects with you, actually you'll probably find it sooner than you think…
So, just keep reaching out and, know that the phone isn't always as heavy as you think it is…
Adam:
That, very much I can relate to…

So, if you're listening to this and you're struggling, stop making excuses and follow our directions…

One last question for you…


Leslie:
Adam:
If there was one thing you would want out listeners to take away from this interview, what would it be?
Oh my gosh, one thing…
Adam:
THE ONE THING



Leslie:
The one thing…

The one thing that makes everything else easier…

YOU'RE NOT ALONE, that's, that's the biggest take away that I had, is that… 

There is somebody out there, that's exactly where you have been, hell they've been through worse… And there is, there are books that exist, there are websites that you can go to, there are people that can help through this… 

So you know, it doesn't matter where you are in your life, you could be making lots of money, you could be making absolutely none and still feel the same pain, the same discomfort and want something better… 

Just reach out, find, find a support group… find a group of like-minded people that are creating their goals and know that you're not alone, you don't have to do this by yourself… you know HELL, call me… I'll talk to anybody, 4 O'clock in the morning I'm usually up…

So it's…
Leslie:
It's true, trust me, I would love it… 

You know, and that's a gift…

It's like someone, someone was there for me at four, so I, I'm gonna be there for someone else at four… So, maybe not five… five's kinda late, I got a call it quits at some point…
You got to give to get sometimes…


Leslie:
Right…

So, and… you know, make yourself of service, like get out there and do for others because that'll, that's a, that's a quick one to, to remind me of where I want to be in life and give me the motivation to do other, to do more …


I couldn't have said it better…

Thank you for taking the time out of your evening to join us and talk to me….I think our listeners are going to be enthralled and, I learned a lot, whether you believe it or not, I learned a lot about you and about this topic so thank you…


This is Leslie Hankins and Adam Walker with 'How to Get What You Want'.

You can hit me up on SisterCityProperties.com and I look forward to talking to you soon…